If you've always wanted to try Acupuncture, now you can.
ACU POP UP is here to bring Acupuncture to you.
See below for locations in Portland, OR. Now scheduling for Portland, OR and Los Angeles, CA May 2017 and beyond.
ACU Pop-up was launched by Jen Ward, LAc in 2015. Jen worked in the corporate environment for over 14 years for companies such as Food Network, Yahoo!, The New York Times, DoubleClick, and Boston Beer Company. These companies offered many perks to employees. Jen recalls the dry cleaner, the dentist, yoga instructor, chefs and more all coming to the Yahoo! Campus and knew when becoming an Acupuncturist she wanted to give back to companies similar to those Jen came from when she transitioned out of the corporate world. Jen decided that ACU Pop Up was fitting for the Portland market thus it launched. She hopes that other Acupuncturists will be able to create ACU Pop Ups in places across the world and has started a directory of events on acupopup.com and #acupopup campaign.
What I hear most commonly from the ACU POP-UP Chair:
"I have always wanted to try Acupuncture."
"I'm so stressed. All. The. Time."
"I have not figured out work/life balance. Is that a thing?"
"I have no energy and need coffee to get going."
"I am at the computer constantly and live with baseline pain."
Quarterly Firelight Yoga North Portland (public)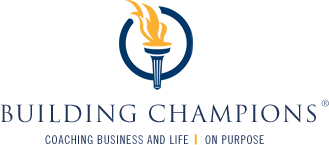 Just think of your employees with reduced back and neck tension, reduced pain from using the mouse, eye health improvement, enhanced focused, increased energy, relief from allergy symptoms, better sleep...We schedule a time, bring our supplies and away we go! Often times, we are part of wellness days but corporations also invite us in monthly. Company meeting coming up? Team focused on a big pitch? Let's get your employees feeling happy, healthy, relaxed and more productive!
As an Integrative Health Coach for FloLiving.com WomanCode programs, I am witness to thousands of women transforming their lives by learning about their hormones and regulating their cycles naturally. Acupuncture offers great support to diet and lifestyle changes. I have created a 5 week program where we incorporate Woman Code the book, and 5 group acupuncture sessions. Regular your cycle, alleviate PMS, support your adrenals. Suggested for women in 20s, 30s, 40s.
Since my childhood best friend went to The Culinary Institute, I have been inspired by chefs. Chefs do not lead an easy life. They are often in stressful situations, working over 14 hour days, and experiencing repetitive stress injuries. I have gone in during family meals or have created experiences often on Mondays when the restaurants are closed. I enjoy helping those who serve us!
It's a huge passion bringing acupuncture to campus and incorporating Chinese Medicine at an early age - especially during midterms or finals. I offer special student rates to make relaxation more affordable.